Read review posted by DCola on Feb. 27, 2017, 1:50 p.m. for Dr. Adriana Leone - Dentist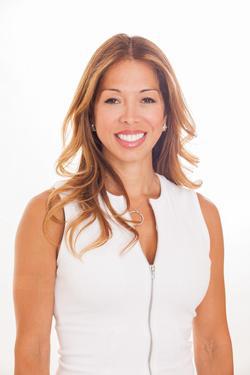 Dr. Adriana Leone DMD - Dentist
5.0 based on 187 reviews
out of
5
stars
212-514-5514 View Phone
30 Wall St. suite 720
New York, NY 10005
Like
Dislike
Review
by
DCola
on Stars: 5.0
2017-02-27
Link
I am a patient of Dr. Fernandez and have followed her from her Gramercy location to the Wall Street Dental Spa. She is absolutely awesome! I genuinely look forward to seeing her and her staff as they are friendly, accommodating, and extremely knowledgeable. It truly is like being at a spa! The under eye collagen masks and hand treatments during my visit have made me a life long patient of hers. I am also a very happy Invisalign customer and would recommend this to anyone going to see her! Best Dentist in NYC!
About Front Desk: The staff at Wall Street Dental Spa are wonderful. They are accommodating (I am always a touch late), answer phones promptly, and help to schedule my appointments as soon as possible. Pooja also goes above and beyond to make sure I am well informed of my insurance or billing costs which makes for a much happier patient when there are no surprises!
Front desk:
Hygiene rating:
About Hygienist: All of the dental hygienists at Wall Street Dental Spa have been wonderful. They are thorough and skilled, never painful or aggressive with their cleaning. I also love this place because they are very clean!
I know this doctor: I have been seeing Dr. Fernandez for 3 years
Agree
0
Disagree
0
Agree
0
Disagree
0