Read review posted by Oceanside Resident on June 15, 2015, 10:56 p.m. for Dr. Lorenia Vaughn - Dentist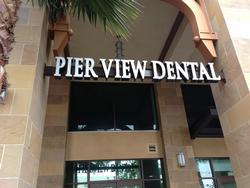 Dr. Lorenia Vaughn DDS Pier View Dental - Dentist
5.0 based on 14 reviews
out of
5
stars
760-730-5955 View Phone
301 Mission Avenue, # 104
Oceanside, CA 92054
Like
Dislike
Review
by
Oceanside Resident
on Stars: 5.0
2015-06-15
Link
This was my first time with Dr Vaughin. I had two separate visits (initial consultation and cleaning). Dr Vaughin is very caring and provides information clearly. Cleaning was very comfortable (as comfortable as these can get). Facilities are nice and well appointed. I love the nature videos - they help me relax! Definitely recommend.
About Front Desk: Assistants work with you to help you identify insurance options and inform you of costs before any charges are made. Very friendly and supportive.
Front desk:
Hygiene rating:
About Hygienist: Staff is very friendly and attentive. Conversation is friendly and engaging.
Hygiene time: 60
My Experience:
Duration: 30 min
I know this doctor: 15 days
Agree
0
Disagree
0
Agree
0
Disagree
0