Read review posted by Allison Bukowski on Sept. 20, 2015, 5:22 p.m. for Dr. Joshua Wyte - Dentist Dentist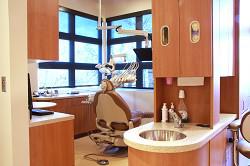 Dr. Joshua Wyte DR Wyte Smiles - Dentist
5.0 based on 72 reviews
out of
5
stars
303-753-9916 View Phone
2131 S Grape St
Denver, CO 80222
Like
Dislike
Review
by
Allison Bukowski
on Stars: 5.0
Sept. 20, 2015, 5:22 p.m.
Link
dr. wyte is a wonderful dentist! he is always very professional, warm, and friendly. whenever I visit the office, it is always a comfortable and relaxing experience. I visit the office every 6 months for a cleaning.
Front desk:
Hygiene rating:
About Hygienist: Betty is the sweetest hygienist and I always love seeing her! she gives a very thorough cleaning!
Hygiene time: 30
My Experience:
Duration: 30-40 minutes
I know this doctor: 1 year
Agree
1
Disagree
0
Agree
1
Disagree
0